Introducing the YAKET Grip!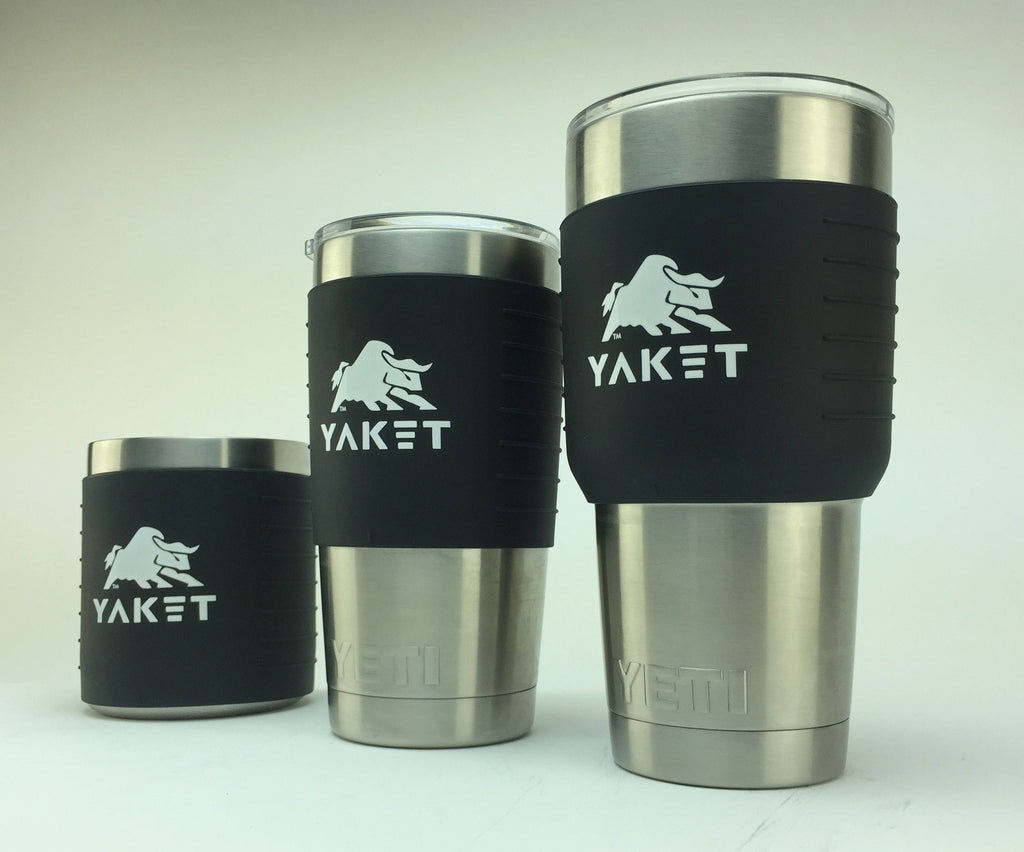 Hello & welcome to our site... we're excited to bring you the YAKET Grip.  YAKETs are silicone sleeves that provide grip and protection for your YETI Rambler Tumbler.  Custom designed for perfect fit on Ramblers.... there's a YAKET for the 20 oz. Rambler / Lowball Rambler and one for the 30 oz. Rambler.
We've started out with 4 colors... so check back often as we intend to add more colors.  You can also keep track of us on Instagram (YAKETgrip).
Drop us a line on the contact page if you are interested in a custom logo or wholesale purchases.
Note:  YAKETs are an accessory product.  YAKET Grip and Conti-Bros, Inc. are not affiliated with or endorsed by YETI.  YETI and Rambler are trademarks of YETI Coolers, LLC.