Introducing YAKET Loop...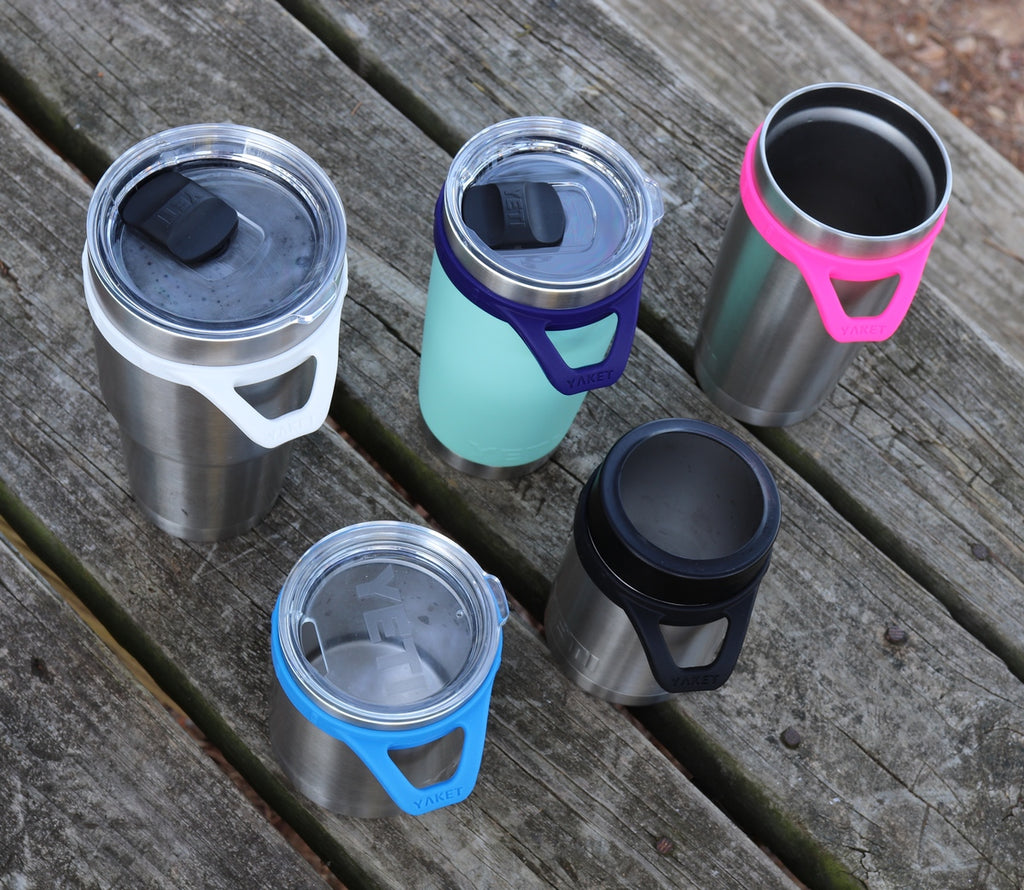 We recognize that many people purchase their tumblers pre-decorated with logos... or people add their own personalization through stickers.  In these cases, a YAKET Grip is not desirable as it would cover the decoration.
Up to the challenge, we can up with the idea of a loop accessory that would provide some grip and carrying options while keeping the majority of the tumbler uncovered.  We call it YAKET Loop.  It's a simple yet handy accessory that we hope you'll like as much as we do.  YAKET Loop can be used  with our without a regular YAKET Grip.  Add some grip, add some color!